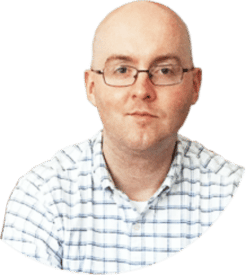 Ian Howells
If you've never heard of Ian Howells, it's because he'd probably prefer it that way. He's more of a "shut up and rank sh*#!" guy.
Since '99, he's competed in and dominated in the fiercest niches and darkest corners of the web (think: poker, pills, and… you know.)
His agency work began in 2007, eventually landing him at Red Ventures where he managed a book of business worth millions per month. He then lead SEO at LendingTree, ranking for terms like "car loans" and "debt consolidation."
He's now an independent SEO, monetizing his own sites and doing limited consulting.
Back to speakers