Learn SEO that actually works
from people actually doing the work.
Dive into a growing library of resources for all skill levels: delivered by experts who practice what they preach.
Tackle today's challenges and skill up for tomorrow with clear how-tos, over-the-shoulder videos, process docs, and more.

Have a challenge? Get an answer today.
Filter 200+ hours of content by topic and skill level to learn what you need to solve whatever you're facing.

Execute confidently like the experts.
Watch them explain, then download their cheat sheets, process docs, and SOPs to get right to work.

Stay current without even trying.
With new content every week, you'll never have to dig through YouTube or half-baked blog posts again.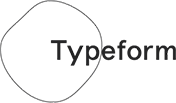 Get the training used by teams at world-beating companies. All the experts those bloggers cite and YouTubers learned from? They teach in the TTT Academy.
You don't have time to hunt for good info in bad places.
Why waste your life duct-taping together an SEO education from free guides (mmm…upsells), fishing on Twitter, or sitting through fluffy YouTube videos?
Wouldn't it be smarter to get the best stuff from the source?
You can buy a single course —or the whole damn library.
One-trick ponies get shot. Old courses go stale. The Academy is constantly updated with new content from known experts across every area SEO touches.
Solve problems today. Skill up for tomorrow. The intel is always at your fingertips.
You can tune out "gurus" and get step-by-step help in the weeds.
Practical. Actionable. Clear. Complete.
Our content is made by doers, not "celebrities."
If you want to get off the "trial-and-error" or "figure it out alone" hamster wheels, this is how.
Sounds cool,
but what will I actually learn?
From beginner to advanced:
if SEO touches it, we've got content for it.
200+
hours of content you can filter by skill level, topic, and presenter
20+
topic areas every modern SEO needs clear, actionable insight into
40+
practicing experts teaching out of their experience doing the work every day
LIVE
Q&A
every month where you can get your specific questions answered
Where do you want to grow next?
Link Building
Learn how to build links at scale and on a budget, from prospecting to outreach.
Content Marketing
Get step-by-step processes for planning, creating, and promoting content that wins.
Keyword Research
See how the experts are finding their best targets in 2020 and beyond.
Technical SEO
Get in the weeds and learn how to tackle technical issues with total confidence.
Analytics & Reporting
Sharpen you analytics skills and know what to look for with clear, practical guidance.
Agency Ops
Learn how respected experts scale their agency processes, teams, and revenue.
Local SEO
Snap up attention, rankings, and traffic in your local market with proven how-tos
Affiliate
Step behind the scenes to see how successful affiliates build and profit from their money sites.
Conversion Optimization
Make the most of the traffic you earn with actionable insights anyone can use.
The things you want to learn.

The people you want to learn from.

 
A module for every common SEO challenge. A community for the stuff no course can cover.

Get specific answers to your toughest challenges from field experts who are happy to help. Self-directed learning is great: having world-class peers is even better.
Check out this snippet from Ian.


Want a taste of what to expect?
Resource: The "Milkshake"
Method of Keyword Research
All killer, no filler: watch as Ian walks you step-by-step through a powerful way to get the keyword data you need to drive qualified traffic, rankings, and sales.
You won't find this level of depth anywhere else!
What do actual 'TTTers' say about the Academy?
"The TTT Academy is full of gems you wouldn't find anywhere else. It's pretty much a full course library with tips from practitioners. I always find something to learn in it."

Kevin Indig
VP Content & SEO, G2
"The academy has helped me continually upgrade my SEO knowledge, on my own time. The quality of the information is fantastic and the amount of content being added to the academy hasn't slowed down at all. There's something new all the time to keep up with."

Jess Joyce
Search Consultant
"I struggle with content overload and I know I'm not alone. TTT's Academy really does take the guesswork out of finding the best educational videos related to SEO - let's face it, SEO has too much guesswork as it is - The videos are by industry leaders who are very good at explaining things. You can't beat it."

Leah Shapiro
SEO Account Manager, Seer Interactive
"Joining Traffic Think Tank is an absolute must if you are serious about growing, scaling, and profiting from your digital business."

Eric Covino
Owner, Eric Covino
Lock in a low price for life.
Claim Your Spot today!
Learn from top SEOs for a full year for less than it'd cost to hire us for a day. PLUS, join today and your membership rate will never increase, even when we raise the price for future members!

The Full Accelerator
(Academy + Mastermind)
Make real connections
Get specific questions answered and tap into a huge library of expert training.
TTT Academy:
200+ hours of training Filter by topic and skill level to learn at your own pace.
Templates, Tools, and Process Docs
Scale up and simplify every part of SEO.
Live Q&A Sessions
Get direct, personal advice from a panel of industry veterans
3+ Expert-Led Webinars Monthly
Learn what works from experts at the top of their fields.
Members-Only Perks
Save BIG on the tools and services you need to do your best work.
Exclusive Slack Community
Build a network of smart friends and seasoned mentors you can turn to any time
Monthly Payment
Join Now
Self-Guided Learning
(Academy only)
Make real connections
Get specific questions answered and tap into a huge library of expert training.
TTT Academy:
200+ hours of training Filter by topic and skill level to learn at your own pace.
Templates, Tools, and Process Docs
Scale up and simplify every part of SEO.
Live Q&A Sessions
Get direct, personal advice from a panel of industry veterans
3+ Expert-Led Webinars Monthly
Learn what works from experts at the top of their fields.
Members-Only Perks
Save BIG on the tools and services you need to do your best work.
Exclusive Slack Community
Build a network of smart friends and seasoned mentors you can turn to any time
Monthly Payment
Join Now