Blink and you might have missed Q4 2021.
So, we've pulled together the most important developments in digital marketing from the end of 2021 to make sure none passed you by.
Read on for a summary of the biggest stories and hottest topics in search right now.
The most popular stories from our Rich Snippets newsletter
Get up to speed with the ten most popular links we shared in our weekly Rich Snippets newsletter during Q4 2021:
Ever excitedly shared a screenshot of a shiny new SERP feature you've just spotted only to find out it's been around for months?
Brodie's SERP feature notes document each new Google test and feature as its launched to help you stay bang up to date with the state of the SERPs.
In November, Google announced Smoothness – an upcoming Core Web Vitals metric that's set to quantify how much scrolling or animation makes a page "stutter" or "freeze".
This accompanying web.dev article covers everything you need to know about the new CWV metric to get ready for it before it goes live.
How much does above the fold status on page one of the SERPs matter today?
According to this in-depth article from Mordy Oberstein, click-through rate was about 30% higher for results that appear above the fold compared to those that appear below it.
There is – of course – an "it depends" aspect to this scenario that makes Mordy's full case study well worth a read.
Got a page showing up as "Crawled, currently not indexed" in your Google Search Console Index Coverage report?
Dive into his case study from Adam Gent to find out how to debug the issue and get those pesky pages indexed.
This excellent step-by-step guide to integrating GSC with GA4 from Krista Seiden is jam-packed with screenshots and important caveats to help save you hours of frustration.
In this three-part series of blog posts, BuzzFeed Engineer Ian Feather documented how his team overcame a reliance on third-party embeddable content and ads to improve BuzzFeed's CLS score from 20 to 79.
MVP of your bookmark bar, Koray GÜBÜR, is back again with the ultimate list of HTTP headers.
HTTP responses (like 200 OK) are loaded with useful and even critical information in the form of headers. They're useful for SEO and debugging.
This reference guide has header fields with their respective values, classifications, and even meatier technical insights.
This guide from Itamar Blauer walks you through the five steps to picture-perfect image SEO, from technical discovery through compression and into alt tag optimization.
There are also optional sections for advanced image SEO strategy, like sitemaps and image redirects for site migrations.
SEO is cross-team, cross-functional, and in some cases cross-eyed from long days in front of screens. We need the skills of developers to execute important changes!
Who better to foster good relationships between SEOs and devs than the dynamic duo of Martin Splitt and Surma?
Catch their video series to find out how to learn to play nice with the devs in your life.
Back at the start of October, Google added long-awaited details to its structured data report.
New errors that can appear in some structured data types include:
Invalid attribute string length.
Invalid attribute enum value.
Invalid object.
Type conversion failed.
Out of numeric range.
If you encounter any of these, you'll get more details in the UI.
The troubleshooting section in the Search Console Help center guide to rich result status reports now also includes invaluable information.
The hottest topics in our Slack community
Here's a peek behind the curtain at the hottest topics from our exclusive Slack community during Q4 2021:
1. Our community's biggest wins in 2021
When we asked our community to let us know their biggest success stories from 2021 they didn't disappoint.
Some of our incredible members' successes last year included:
Overcoming cancer.
Landing a verbal commitment with a mid-sized American airline.
10Xing their personal income, starting their early retirement journey, and replacing their 20-year-old car with a brand new one.
Starting as Head of Marketing at a company they love – earning a 20% raise with the job switch.
Getting married, going on a honeymoon and moving house… all in the space of two weeks.
Hitting number one in the SERPs for a head term with 111,000 searches per month.
Tripling their personal earnings since joining Traffic Think Tank, maxing out their schedule, and starting to refer work to other freelancers.
It was awesome to hear the heights some of our amazing members reached this year – and even better to see shout-outs to so many community members who helped them get there.
2. The Traffic Think Tank awards arrive
One of our favourite parts of this year's Traffic Think Tank Live was recognising some TTT MVPs at our very first Traffic Think Tank Awards.
We sent our six sensational winners physical trophies – and it was great to see them getting so much love when their photos started getting shared in Slack.
Here's what those TTTrophies look like on some of our worthy winners' shelves:
3. Google AdGrants troubleshooting
One of our favourite things to see in our Slack Mastermind is someone who's new to an area of digital marketing and gets their questions answered by a seasoned pro with years of in-the-trenches experience.
When a TTT member was looking for help with a Google AdGrants campaign that wasn't getting any impressions, non-profit expert Cord Blomquist was happy to help them troubleshoot the problem in a thread that racked up 46 replies full of invaluable insights.
4. Kristin Tynski came up with press-worthy content ideas for TTT members
Not for the first time, the incredibly generous Kristin Tynski offered to come up with press-worthy, data-driven content ideas for TTT members' sites – free of charge.
Several members took Kristin up on the offer, and she came up with content ideas for a dozen sites in niches as varied as Wordpress hosting, craft beer, and transcription services.
5. Building an e-com empire
One TTT member couldn't say no to a great deal they saw on 10,000 sq/ft worth of fancy dress stock, which they added to their ever-expanding e-commerce empire…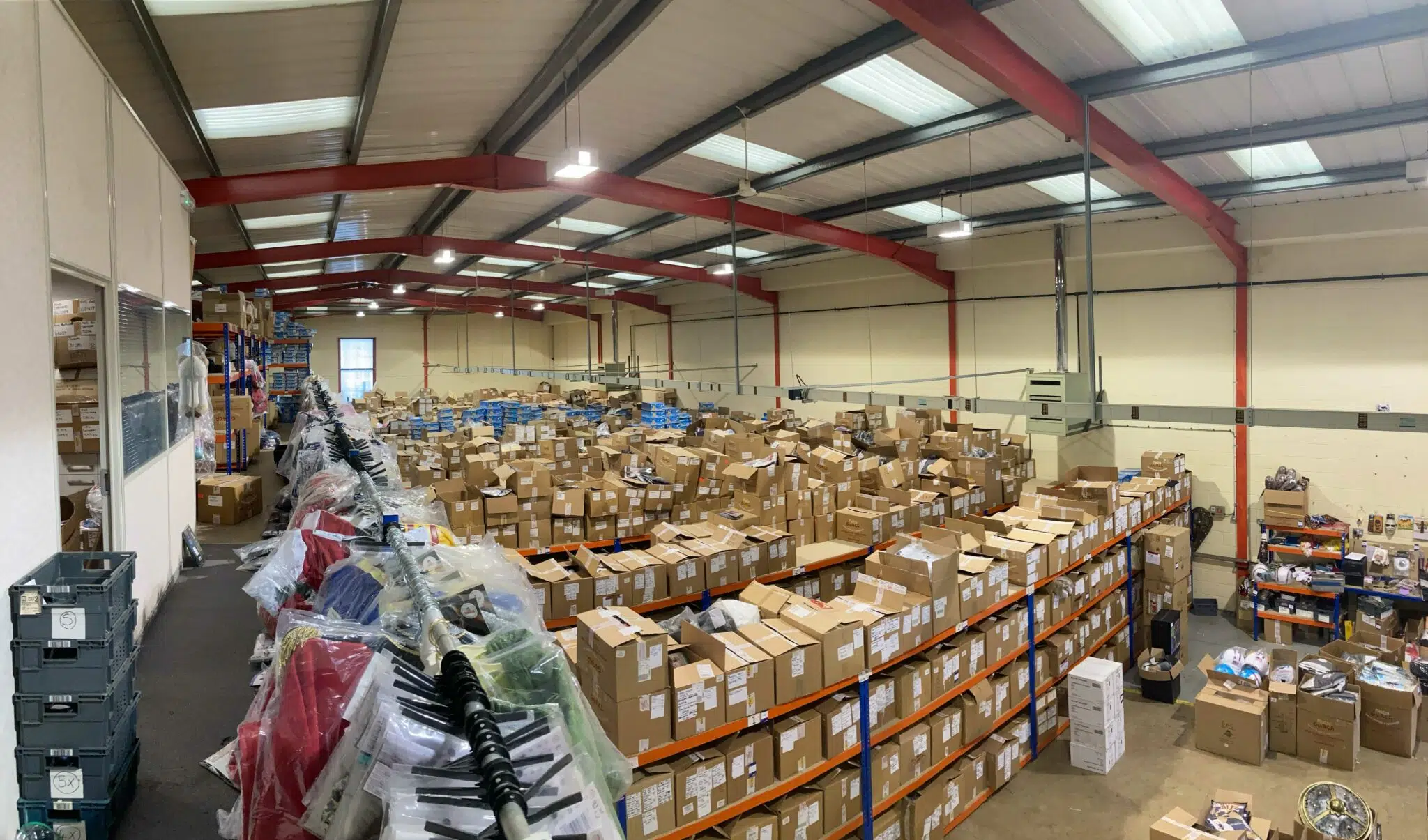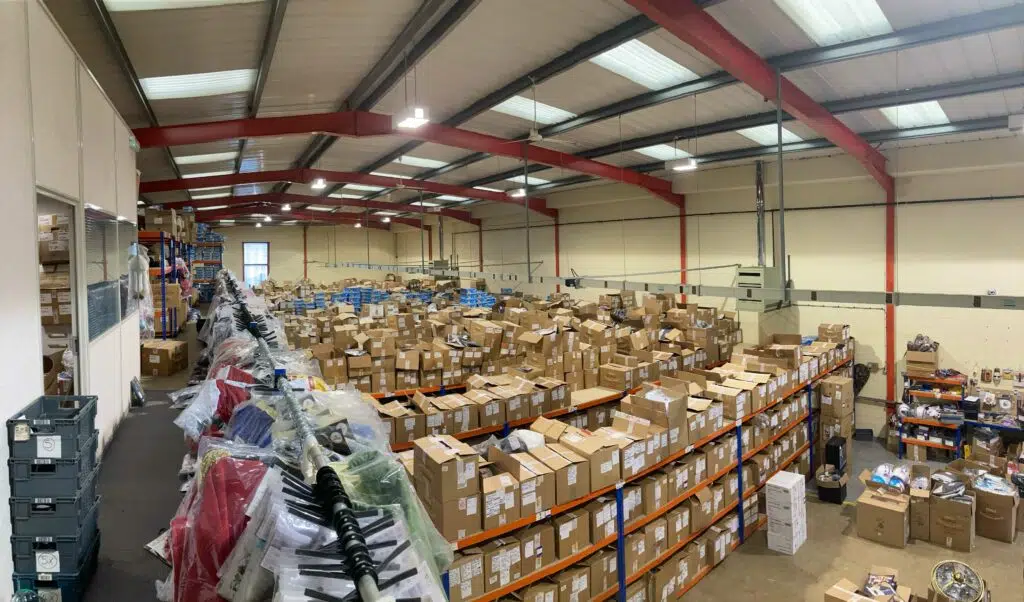 6. The fallout from Google's product reviews update
At the start of December, Matt shared a tweet highlighting a serious shake-up for affiliate sites from Google:
RIP amazon affiliate sites pic.twitter.com/w6AwaL6Oyc

— – (@NellyDogman) December 2, 2021
This sparked a discussion around the impact Google's recent algorithm updates have had on affiliate sites, with Ian sharing what we've been seeing with the TTT canary sites – one of which was hit badly.
Other community members chipped in with what they've noticed, which is generally either no changes yet or a small drop down the SERPs on just one of their sites.
Obviously this is all still early days, and only time will tell what the long-term impact is going to be.
7. ​​Scaling a remote-first agency during COVID
In one of his fortnightly Slack threads, Blake Denman, a Traffic Think Tank Community Advocate, took a deep dive into how he approached scaling his agency during the pandemic.
Blake laid out thirteen tips for growing a remote-first company, including:
Hire the right people for the right seats, then trust them to get their work done and set their own schedule.
The easiest way to keep your employees happy is to ask them what they hate doing and make sure they never have to do it.
After Blake has a discovery call with a client, he goes to Slack and shares his candid feedback about the prospect. Then he asks his team to vote on whether they should procure a proposal for them so they have a say in the clients they'll be working for.
8. Running an agency on Notion
When a TTT member asked the community whether it would be worth switching their agency's operations over to the project management software Notion, resident Notion experts JH Scherck and Ronan Kelleher were happy to share their 2¢.
JH said it's a great tool, and anyone can get the basics. However, "its database object model takes a while to wrap your head around, any that's where the real value lies".
Ronan added that what most Notion users are missing is databases, and the challenging part is knowing what merits having its own database and what doesn't.
9. ​​Neurodiversity in SEO
Another of Blake's fortnightly Slack threads focused on neurodiversity in SEO after he was recently diagnosed with Asperger's (now a part of ASD).
In the thread, Blake walked through his tips for hiring and working with people with ASD.
He also shared a call for neurodiversity in SEO:
"I'm sure there are many great SEOs out there that are on the spectrum. When you hear the word Autism, ASD, et all, to some, it might be thought of in a negative light. Disorder is in the name, makes sense, right?!
In my opinion, I think it's a super power. I'm able to think logically devoid of any emotion.
One of the symptoms of ASD is exhibiting strong, special interests. One of my strong/special interests is local SEO. I've been able to use ASD as a strength for my career."
10. TTT's favourite deep work playlists
When Ian asked for deep work music suggestions, several members were happy to share the tunes that help them lock into intense focus.
Suggestions ranged from brain.fm to Hans Zimmer's movie scores to the Night Rider Spotify playlist.
Ronan Kelleher also shared a few playlists he's curated:
All pretty chill stuff that's conductive to deep focus… until Kyle Faber recommended BABYMETAL, which made Tom Feeley feel "as if I liquefied a pack of Skittles and mainlined it". You do you, Kyle.
Want to stay on the ball with all things SEO without having to wait until our Q1 2022 update? Sign up to our weekly Rich Snippets newsletter and join Traffic Think Tank to get real-time updates and join the discussion.
And if you want to catch up on what you missed earlier in the year, catch up on our quarterly highlights from Q3 2021 and Q2 2021.