2021 – the year that feels like it's lasted a decade and about a fortnight at the same time.
Here's a reminder of everything that happened here at Traffic Think Tank in 2021 so you can catch up on anything that passed you by in what's been – let's face it – an insane year.
Plus, read on for a sneak peak at what we've got up our sleeve for next year too.
Highlights from our Slack Mastermind
Our amazing community continued to be as generous with their knowledge and insights as ever this year. 2021's most hottest topics included:
The fallout from the year's (many) algorithm updates.
Tips for starting an affiliate site.
Building a personal brand.
The pros and cons of staying solo or building an agency.
Mental health in SEO.
If you're not a Traffic Think Tank member, you can get a taste of some of the year's biggest threads from our Slack Mastermind in our Q2 and Q3 highlights.
Meanwhile, TTT Community Advocate and World's Most Reliable Person Blake Denman shared his hard-earned insights into local SEO and entrepreneurship with the community. His fortnightly threads covered: 
Analyzing local SEO performance.
Combating negative Google My Business review spam.
How to stop being the bottleneck in your business.
And much more.
TTT members brought their questions and talking points to Nick's virtual office hours every fortnight to get feedback and talk through strategies with him live on Zoom.
We also launched three canary sites, which we're using to track the real-time impact of algorithm updates on affiliate sites with very different link profiles. Our community has been the first to hear about how these sites fare from Google's latest changes.
Traffic Think Tank Live 2021
We hosted the third annual – and second virtual – TTT Live in September. 
While we were bummed we didn't get to bring the community together in person, we had the pleasure of hosting an incredible lineup of speakers (if we do say so ourselves).
The day's talks included:
Glen Allsopp

on Insights from analysing 10,000+ sites ranking in affiliate-dominated SERPs.

Aja Frost

on Balancing your content strategy between short- and long-term growth.

Selena Vidya

on Streamlining your agency from the inside out.

Mike King

on Using automation to overcome the shortcomings of SEO software and data dumps.

Christi Olson

on Data and personalization: Expectations vs reality for brands and consumers.
A panel discussion where Ian, Matt, and Nick answered questions from the TTT Live audience.

Claire Winslow

on Advanced Facebook ad strategies in a post-iOS 14 world.
Couldn't make it on the day? All these sessions are in the Traffic Think Tank Academy for new members (and TTTers who couldn't make it to the event) to catch up on.
We also leapt head-first into the metaverse by offering everyone who attended TTT Live 2021 a free NFT: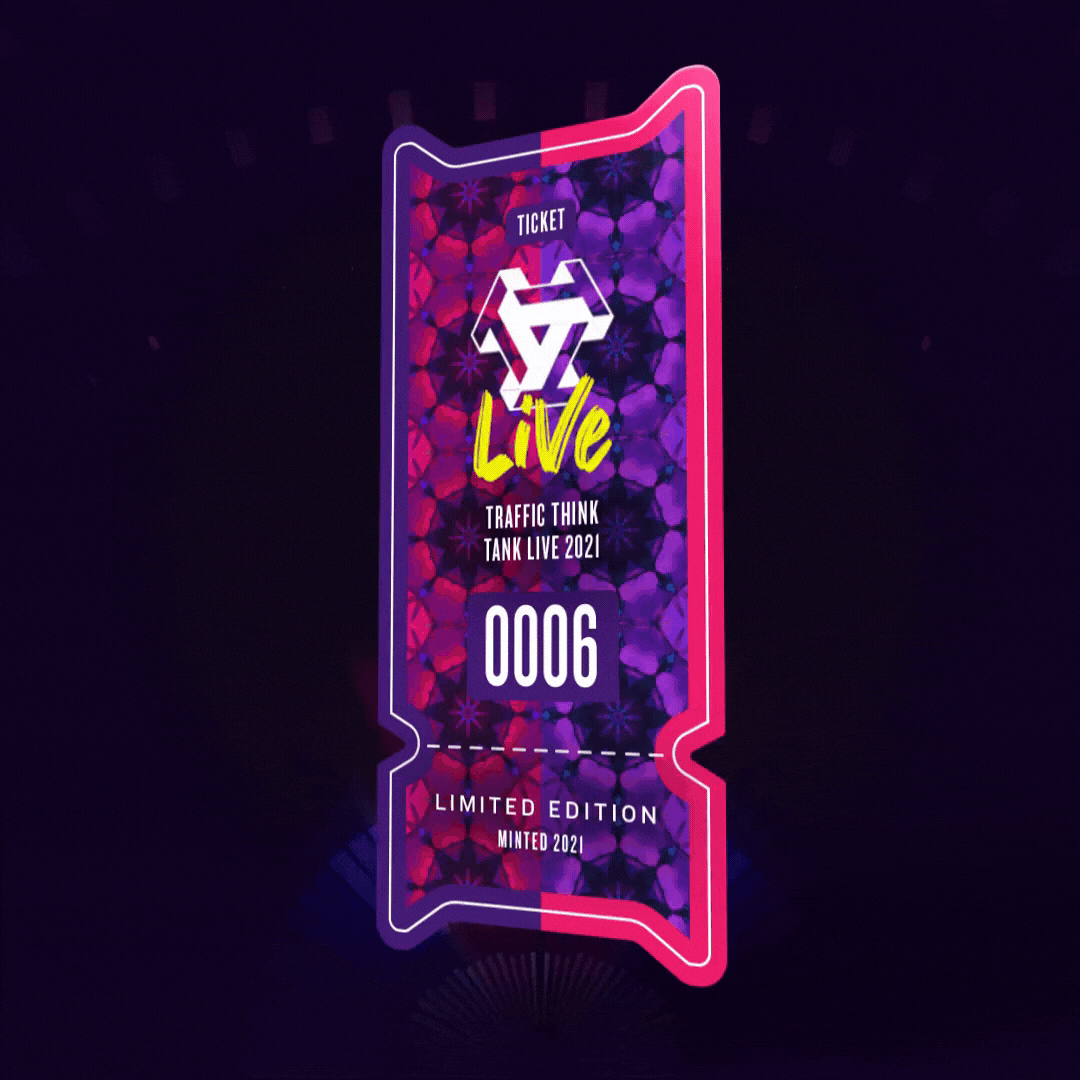 The first TTT Awards
One of the highlights of our year was recognising the incredible people who make Traffic Think Tank a place we all love to hang out at our inaugural TTT Awards.
Big shout-out again to our six sensational winners:
We not only hooked these folks up with their own NFT, but also shipped each of them one of these bad boys: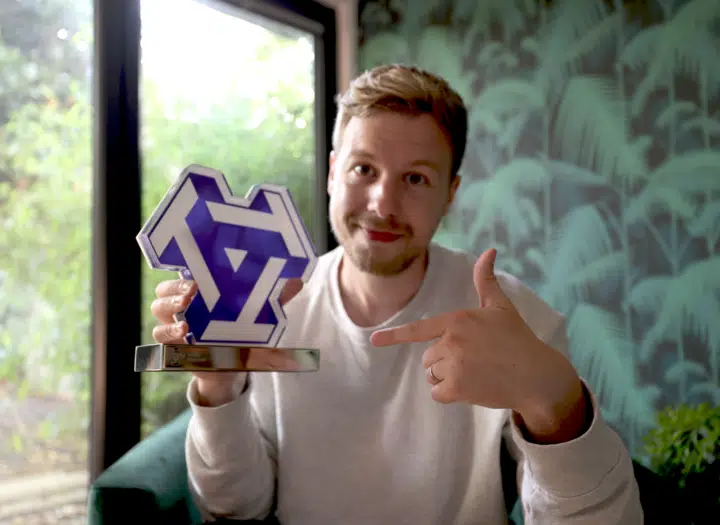 Our weekly SEO newsletter
In February this year we launched Rich Snippets, our weekly SEO newsletter.
Every Thursday since, the brilliant Jamie Indigo has kept subscribers up to speed with bitesize commentary on the week's most important developments and happenings within the world of SEO.
Academy lessons from some of the biggest names in SEO
This year we published 101 Academy lessons from some of the biggest and brightest names from the world of SEO.
Some of our favorites were:
A four-part video course on e-commerce SEO from

Luke Carthy

.
A monthly lesson on all things content marketing from

Jenna Potter

, which covered everything from hiring writers and building a content team to which metrics matter when it comes to your content strategy.
Two lessons on python SEO from

Koray Tuğberk GÜBÜR

.
An eight-part video course on using ScrapeBox to build links from

Tom English

.
A four-part video course on keyword categorisation from

Andy Chadwick

.
A seven-part video course on online reputation management from

Chelsea Craig

.
A three-part content marketing video course from

Jon Morrow

covering working with freelance writers, scaling your content team, and systemizing the creation of content that ranks.
Our Niche in Focus series, where

K

ristin Tynski takes a deep dive into a niche that's growing in interest and demand and then lays out the step-by-step approach she'd take to start a profit-generating site in that space.
Affiliate site teardowns, software reviews, and a three-part course on guest posting dos and don'ts from Ian.
A nine-part video course on leadership and people management – and a lesson on building HubSpot's SEO engine – from Matt.
A lesson on expired domain SEO from Nick.
We were also joined by some awesome SEOs during our monthly Q&As, including:
What's coming to Traffic Think Tank in 2022
That just about sums it up for what happened here at Traffic Think Tank in 2021.
We've got no plans of slowing down next year – here's a sneak peek at some of our upcoming Academy content:
More Academy lessons on content marketing from

Jenna Potter

.
More Academy lessons on python SEO from

Koray Tuğberk GÜBÜR

.
A four-part video course on Facebook ads for e-commerce sites from

Jonathan Gorham

.
A lesson on generating inbound leads through LinkedIn from

Ryan Darani

.
More Academy lessons and courses from Ian, Matt, and Nick
Much, much more.
We'll also be launching Niche Pulse, a project we're very excited about that we're just putting the finishing touches on. 
Keep your eyes peeled for the long-awaited launch of our community money site, which our team of generous volunteers have been working on behind the scenes.
Blake will also be continuing to share his local SEO insights every fortnight in our Slack Mastermind, while Jamie will still be keeping us all up to speed with the latest developments in SEO each week through Rich Snippets. 
And fingers crossed we'll see you all in person at 2022's TTT Live.