Today, we're sharing some big and exciting news: Traffic Think Tank has been acquired by Semrush.
It's a deal that's been in the works for the best part of a year and we're delighted to finally be able to share this news with the whole community.
For those of you that aren't already familiar, Semrush (NYSE:SEMR) is a leading online visibility management SaaS platform. They've long been supporters of Traffic Think Tank, and several current and former employees are active community members. And now we'll be able to tap into their wealth of experience in helping marketers quickly upskill and grow their careers – meaning we can take TTT to the next level.
And what's more? The founding team is going nowhere. Nick, Ian, and I have signed long-term agreements with Semrush to stay actively involved in the future of Traffic Think Tank. You're not getting rid of us that easily 😉
The identity of Traffic Think Tank is one that's intertwined with the personal identities of the founding team, and it's something we have and always will protect.
We'd been approached several times over the years by companies interested in acquiring Traffic Think Tank. But it wasn't until we started talking with Semrush that we felt like we'd met an organization that truly aligned with our vision and values – and a partner that would be a net positive for the entire community.
This is the beginning of an exciting new chapter here. Here's a sneak peek at what's to come…
The beginning, not the end of the journey
In November 2017, we launched the private beta of TTT. It was the minimum viable product of what has grown to become a leading global community of marketers and entrepreneurs. Many of those early supporters that joined the beta are still here today and we couldn't be more thankful.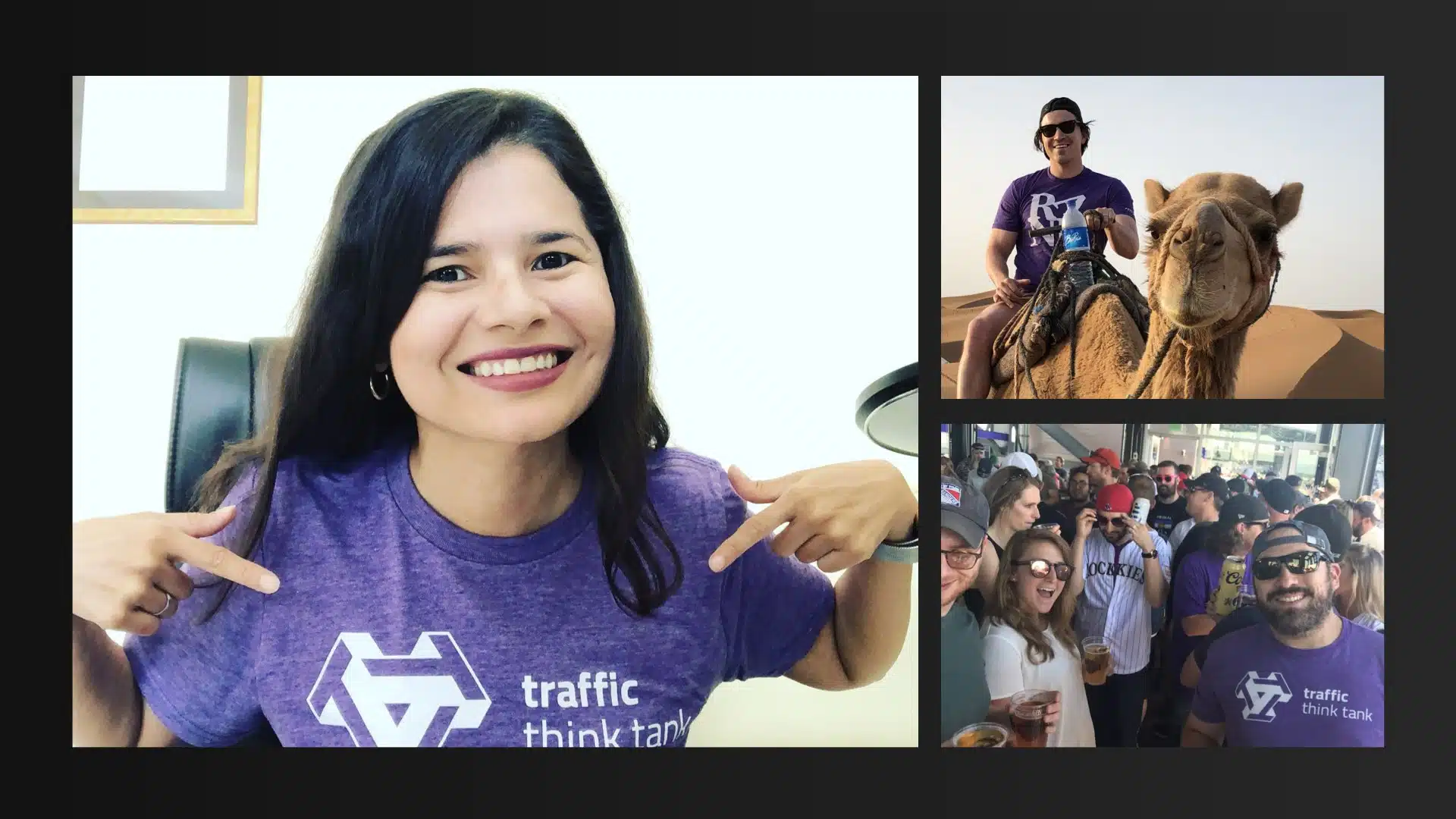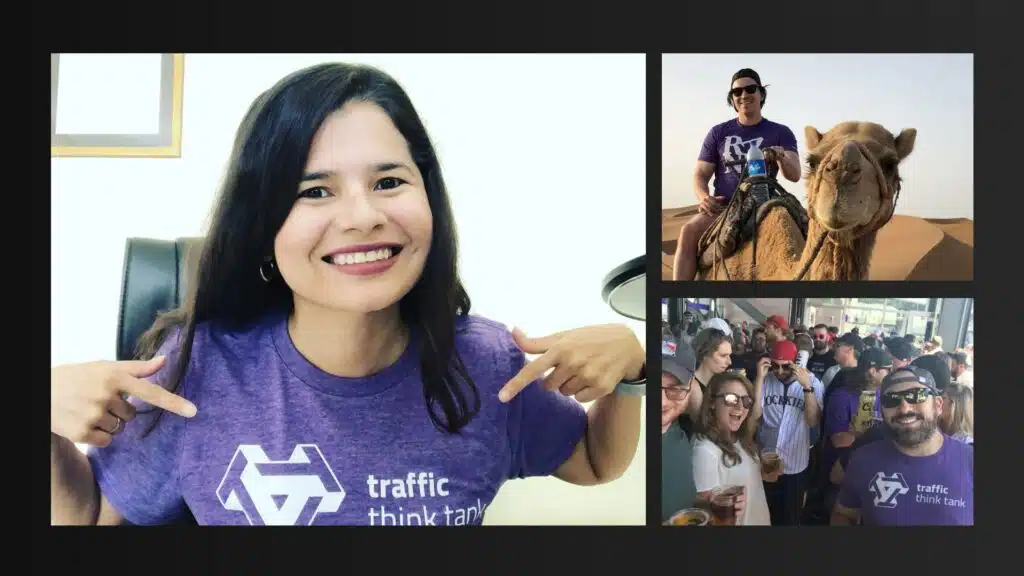 Fast forward to today and we've had thousands of people join the community. We've hosted in-person meetups all over the world, from Sydney to Philadelphia and Boston to London. Community members that met through Traffic Think Tank have gone on to start successful businesses together, and we've helped place countless people into bigger and better jobs.
Our mission has always been to support the growth of marketers, and we're proud of what we've achieved so far. That said, there's so much more that we've wanted to do but we've had to sideline because we haven't had the time or the resources to do it alone. This changes with the Semrush acquisition.
As a community member, you can expect even more (and even better) content, opportunities, and tools designed to supercharge your personal and professional growth. We'll share more details on the specifics around this over the coming weeks, but just know that you're going to get a lot more value from your membership here.
What's going to change?
You're probably wondering what this means for Traffic Think Tank in the short- and long-term.
From the beginning, our mission has been to deliver education from proven, reputable individuals that are actually doing the work to help level up the careers of marketers across the world. That's not going to change – and partnering with Semrush is only going to improve our ability to deliver on this mission.
Similarly, our core values won't change. We'll continue to grow TTT in a way that is supportive, inclusive, and respectful. To preserve the culture of the community, we'll be making very few changes to how it operates in the short-term at all, and the Semrush team has no desire to limit the kinds of conversations taking place here.
The whole operational team behind Traffic Think Tank will be staying on board, so it'll be business as usual from our side. Now, we'll also be able to tap into Semrush's extensive resources to bring you even more content from real experts who spend their days in the trenches actually doing the work.
Oh, and did we mention the membership perks? Semrush may be sharing special subscription offers to TTT members, plus a whole host of additional value-adds in the coming months (stay tuned).
We'll be spending the next few months migrating all of the backend systems into Semrush's stack, but nothing significant should change for our members. As always, we'll be sharing updates with everyone in the community on all the exciting things we have planned over the coming months.
And in the immediate future, we'll be hosting a joint AMA session with the Semrush team on Wednesday, March 8th at 11am ET (4pm UTC). Community members will be able to ask us questions directly on the call, so please add it to your calendar.
Most importantly, thank you
The process of going through this deal has left a lot of time for reflection on what Traffic Think Tank has grown into over the past five years. Ultimately, it would be nothing without the community.
Whether you've been with us from day one, joined and left, or are a new face inside the community, the whole team here wants to extend a huge thank you to you. You're what's got us to where we are today and we're not going to forget that.
It's become the personal mission of the founding team to deliver above-and-beyond value to each and every person within the community, and we truly believe that this deal will help us do that.
Thanks again, and here's to the next chapter of Traffic Think Tank 🍻